Connecting People and Outcomes
We help organizations build, develop, and reward great leadership teams that drive long-term success.
A HOLISTIC AND MODERN APPROACH
We believe in the power of connecting compensation strategy with leadership development, helping our clients realize their long-term business objectives. As trusted advisors in the boardroom and the c-suite, we provide customized services that address and advance the critical links between people and outcomes.
Our consulting approach is built on leading perspectives and forthright advice, bolstered by both business and emotional IQ. Our culture and our work with clients are disciplined and thoughtful, placing high value on integrity, inclusion, and innovation. We are reimagining the practice of compensation consulting and empowering clients to assess, motivate, and reward leadership teams that drive organizational success.
Approach & Partnership
Understand
your key business drivers and your mission, vision, and organizational culture.
Evaluate
the external environment.
Execute
core committee responsibilities: compensation, leadership, and communication.
Drive
key outcomes: a high performance leadership culture and exceptional business results.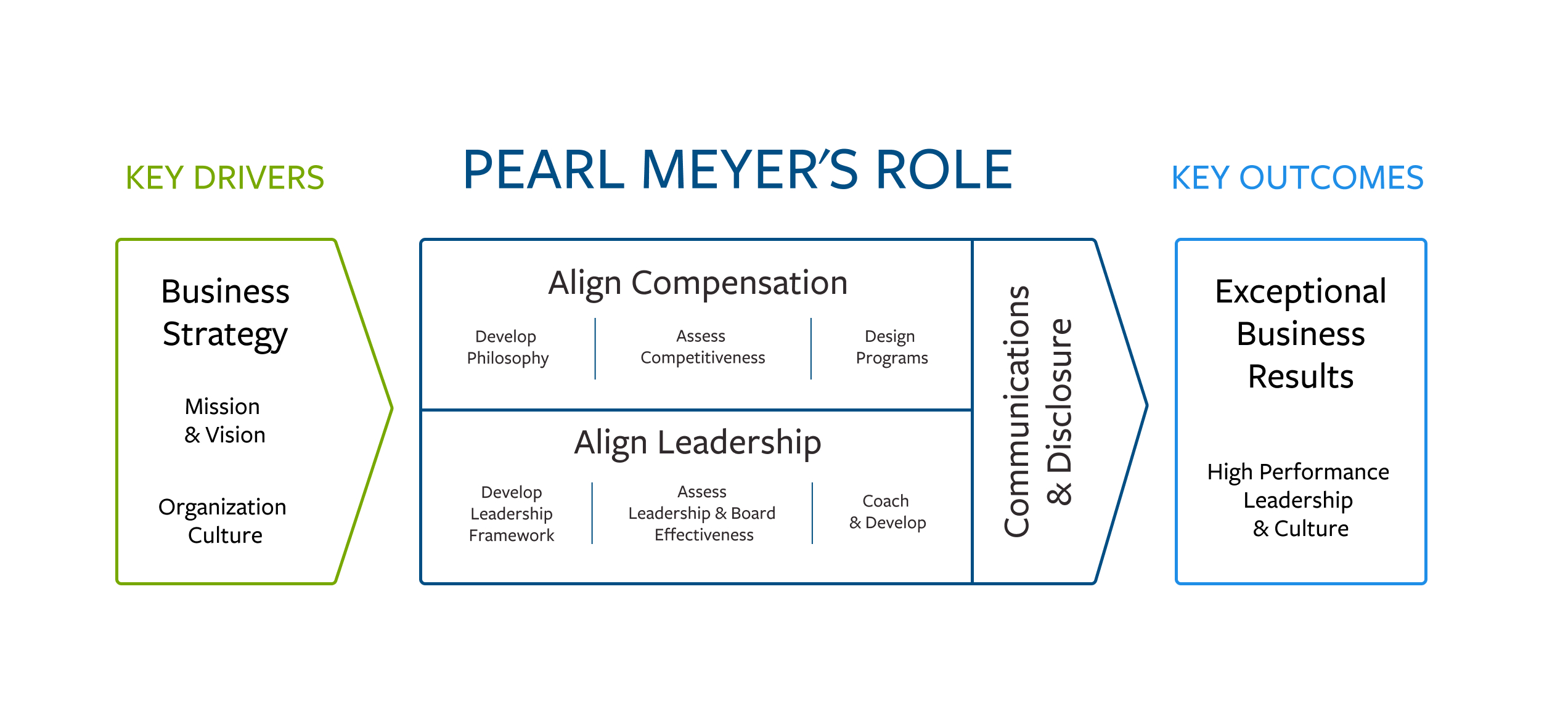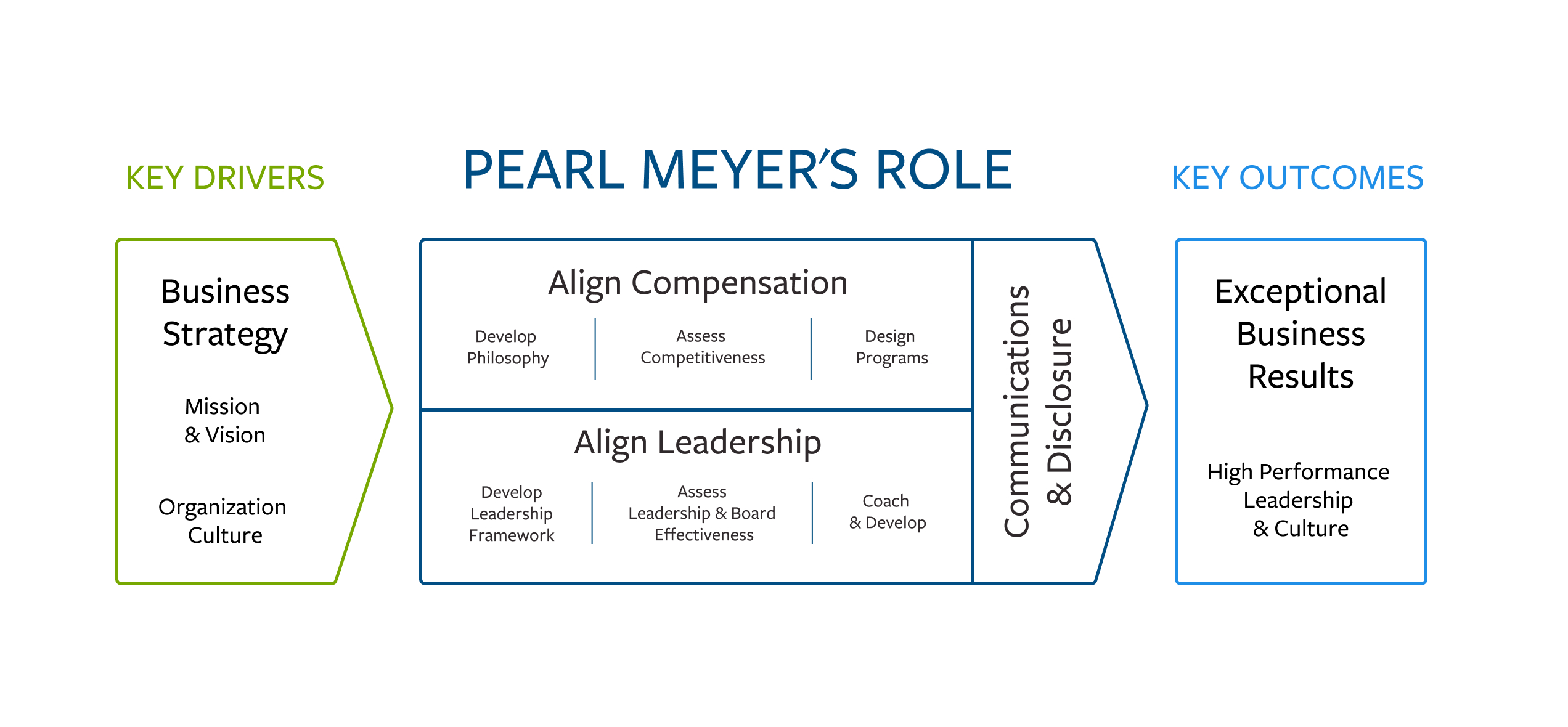 "We are always asking 'How can we best help our clients? How do we help leaders drive success for their companies?' We believe the answer is looking more holistically at both compensation and leadership strategies."
Beth Florin, CEO, Pearl Meyer