Executive Compensation Communication
Take control of the pay conversation.
How do you determine the substance, timing, and most effective way to deliver key messages about compensation to multiple audiences? The fact is every board and HR team needs a thoughtfully considered pay communication strategy.
How Pearl Meyer helps
bolster the power of your compensation program.
Clarify the links between goals and rewards
Executive compensation programs are complex. Clear communication to your leaders on the alignment between corporate goals and their pay is critical to achieving your organization's financial and strategic objectives.
Tell your story, simply
Investors, activists, proxy advisors, employees, and the media all have questions. Helping stakeholders understand how your pay programs support effective leadership and value creation builds credibility and transparency.
Meet disclosure requirements with confidence
Regulation for public companies is only getting more complicated. A CD&A must check all the boxes and at the same time, weave a narrative that explains which numbers really matter and why.
Don't sacrifice creativity or technical knowledge
We partner with you to identify the right communication strategy, convey your approach to compensation in a way that resonates with each audience, and delivers air-tight compliance.
Our Services
Proxy planning and Execution
CD&A updates and/or overhauls 
Editorial reviews and recommendations 
Original narrative writing and executive summaries 
Drafting and production advice
Communication Strategy Development
Guiding principles 
Audience segmentation 
Key messages 
Delivery approaches, rollout, and timing
Content Creation
Leadership communication 
Presentations 
Talking points and FAQs 
Program overview collateral
Meet the Expert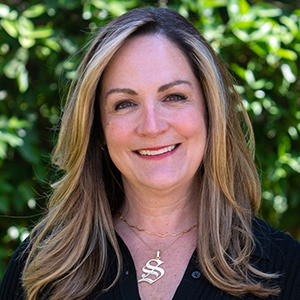 Sharon Podstupka
Sharon is a trusted advisor to boards and management teams on executive and employee compensation communication and change management. She has more than 25 years of consulting experience and is one of the original pioneers of executive compensation disclosure best practices. 
Leadership Consulting
We work with directors and executives to improve individual leadership effectiveness and create high-performance boards and management teams.
Survey and Governance Data
Pearl Meyer is a powerhouse of both survey and proxy data. Our survey team produces over 50 annual compensation surveys and our partner, Main Data Group, offers public company governance and compensation data.