Healthcare Compensation and Leadership Consulting
We help our healthcare clients build, develop, and reward great leadership teams that drive long-term success.
An Industry in Transition
Healthcare is one of the most rapidly evolving industries, significantly impacted by ongoing changes in regulations, business models, rising turnover rates, and public health crises. Compensation plays a critical role in balancing these complexities, particularly when approached in a holistic manner and aligned with leadership development and succession planning objectives.
How We Partner with You
We develop innovative compensation and leadership strategies designed to help clients stay ahead of the challenges impacting healthcare today and in the future.
We are your trusted advisors
Each client engagement is unique. Our consultants consider your business, mission, operations, and leadership goals, allowing external market practices to provide context. We then help guide the implementation, communication, review, and evolution of your compensation and talent strategy to ensure success.
We provide tailored solutions
Our focus on strategic pay alignment for board, executive, physician, and broad-based populations is bolstered by comprehensive and sophisticated analytics. Our holistic approach builds great leadership teams and gives your organization a competitive advantage in a swiftly changing market.
We help you enable transformation
Our ultimate goal is to help drive business transformation that results in long-term value creation for all stakeholders, whether you are a not-for-profit, corporate, or government-based healthcare organization.
WHO WE WORK WITH
We help our clients build and reward high-performance leadership teams.
We work with the full spectrum of health organizations in the public, private, and not-for-profit sectors.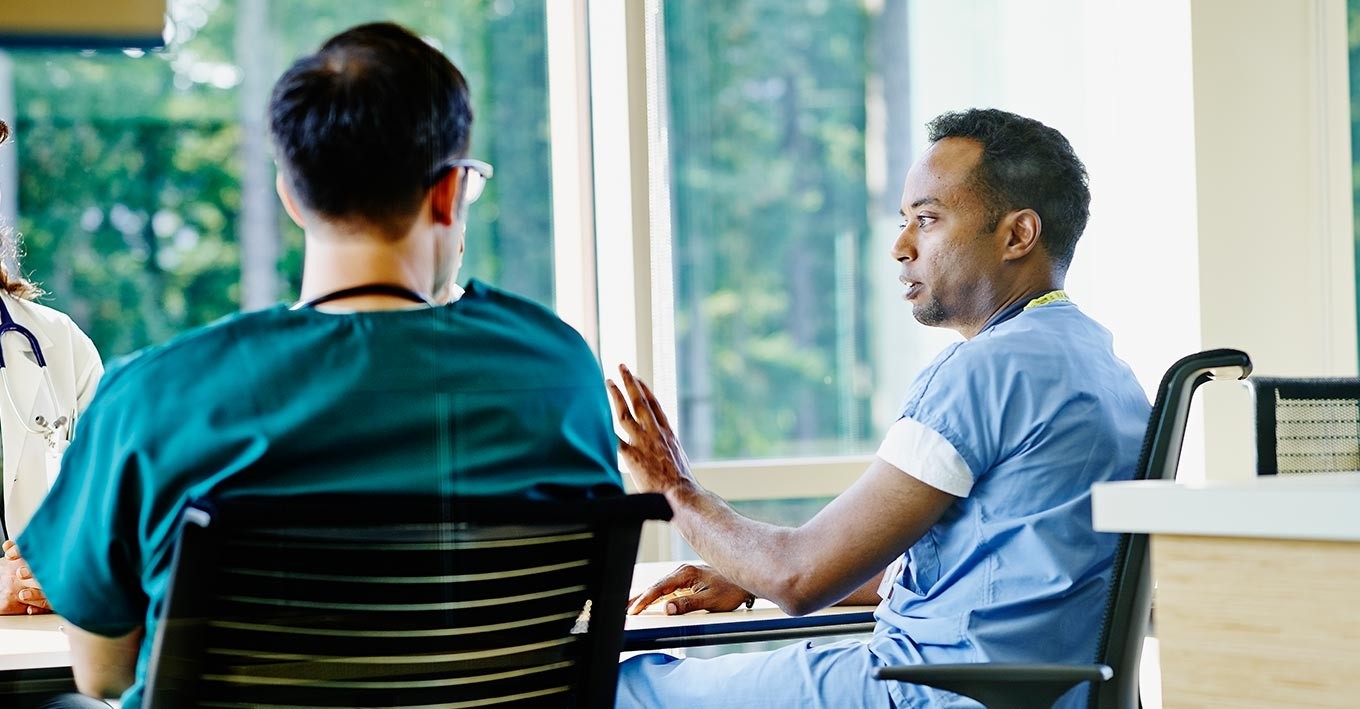 Hospitals and Provider Systems
We partner with both boards and management teams at dozens of hospitals and provider systems. We understand your talent needs and competitive challenges. Our expertise in compensation program design, leadership assessment and development, risk mitigation, regulatory compliance, and governance help ensure you will meet your long-term goals.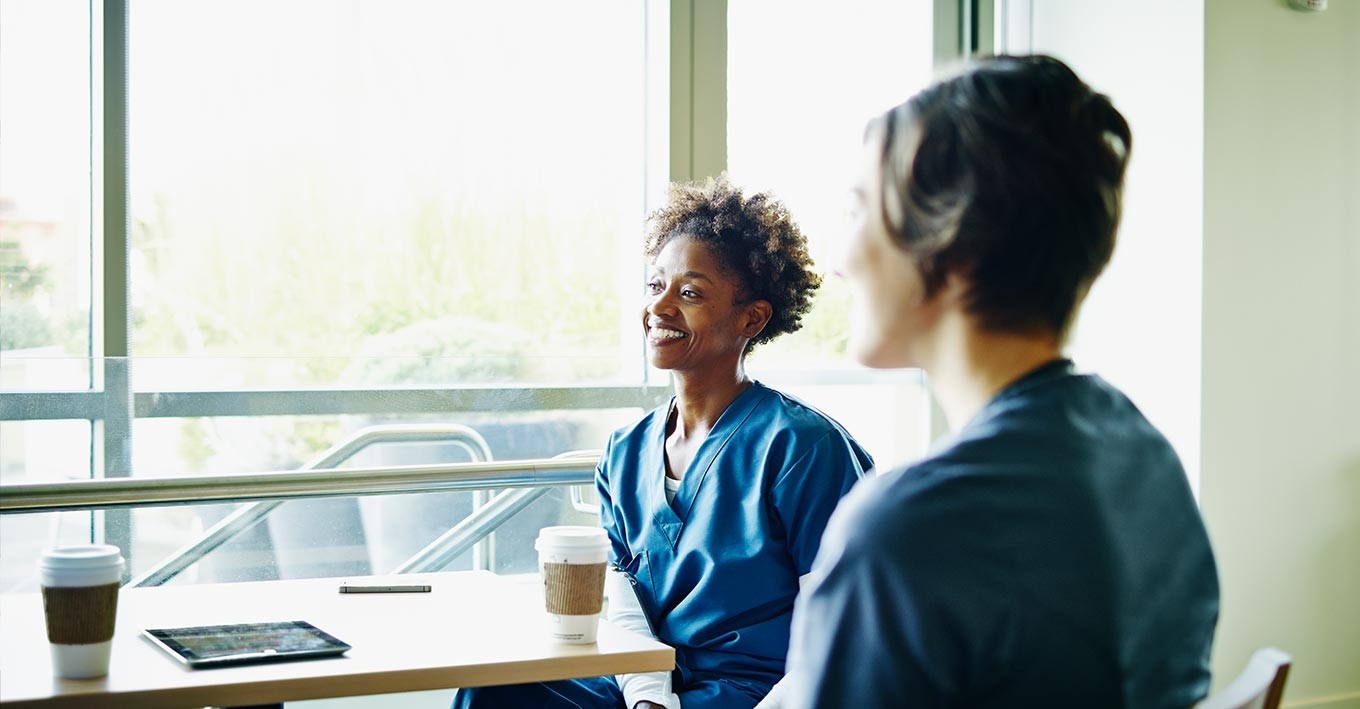 Independent Physician Groups
Our in-depth knowledge of the unique business and leadership challenges faced by independent physician groups gives our industry experts the insight and experience to help you design fair, equitable, and transparent compensation strategies that will help drive business results.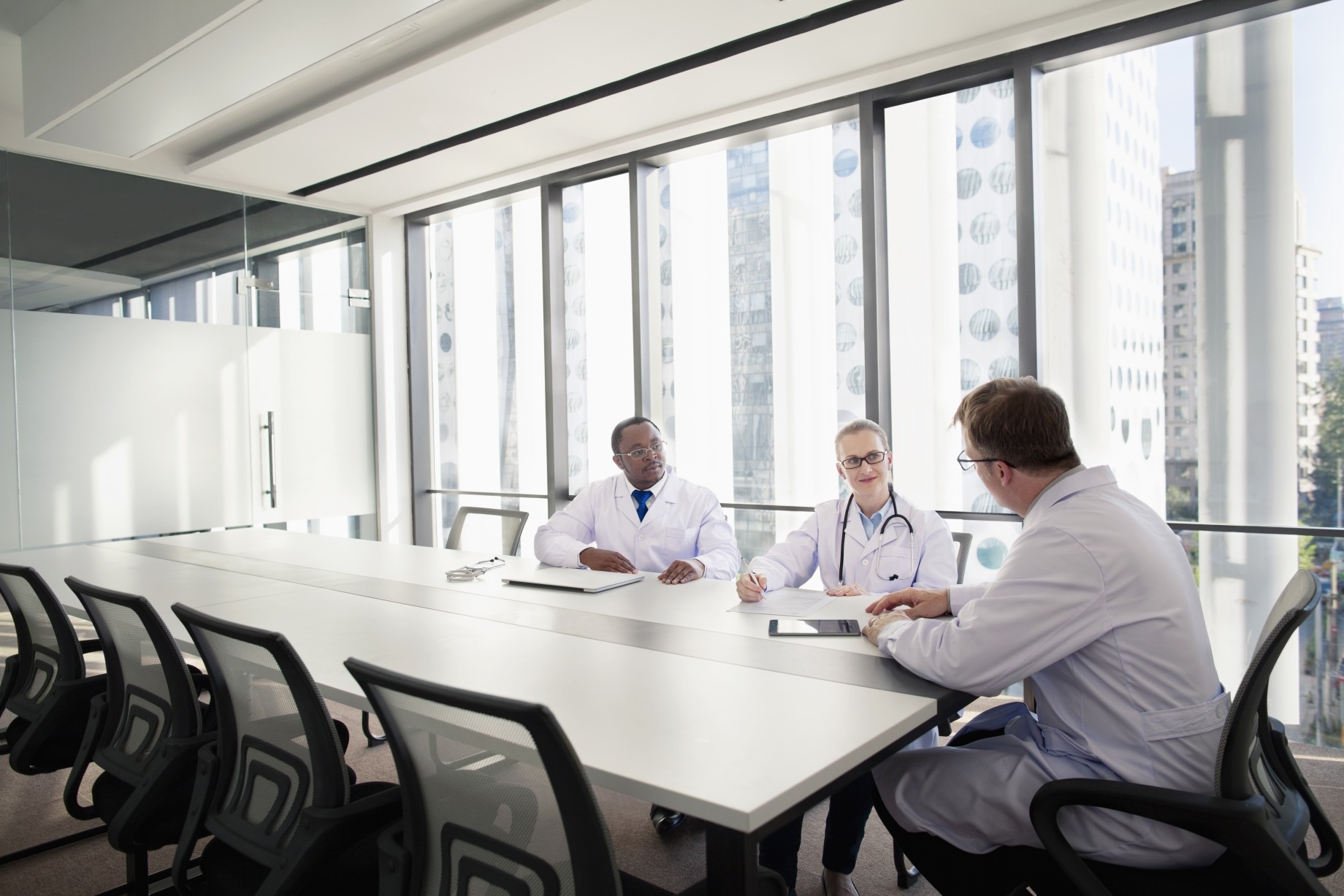 Healthcare Insurers
We work with for-profit and not-for-profit healthcare insurers. Our experience in both the public and private sectors informs our holistic approach to create compensation and leadership strategies designed to help you attract the right talent, be competitive, and achieve your strategic objectives.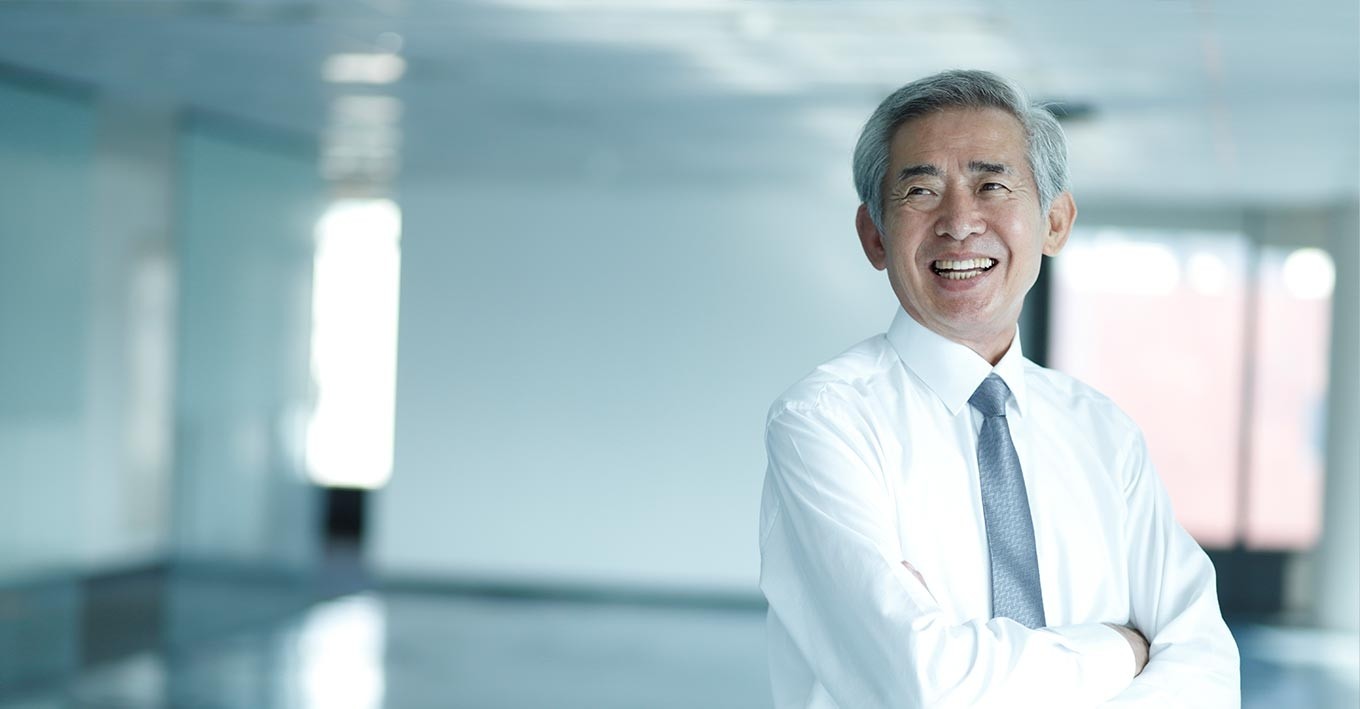 "Three elements come to the fore: One is compensation, one is career, and the third is culture. Compensation is a satisfier, not a motivator, but it's important. You do those three things correctly, you're ahead of the game."
Alexander Yaffe, Managing Director
Approach & Partnership
Understand
your key business drivers and your mission, vision, and organizational culture.
Evaluate
the external environment.
Execute
Core committee responsibilities: compensation, leadership, and communication.
Drive
Key outcomes: a high performance leadership culture and exceptional business results.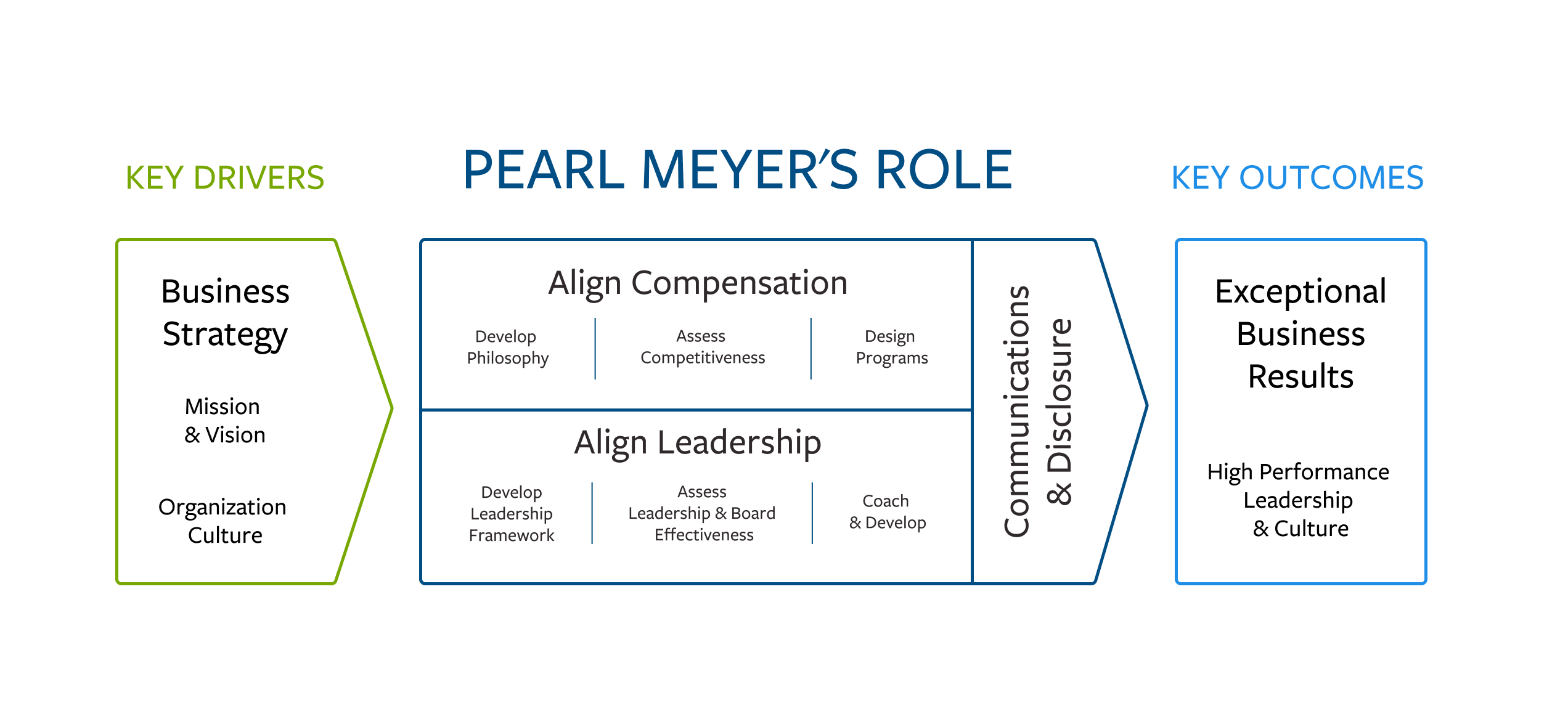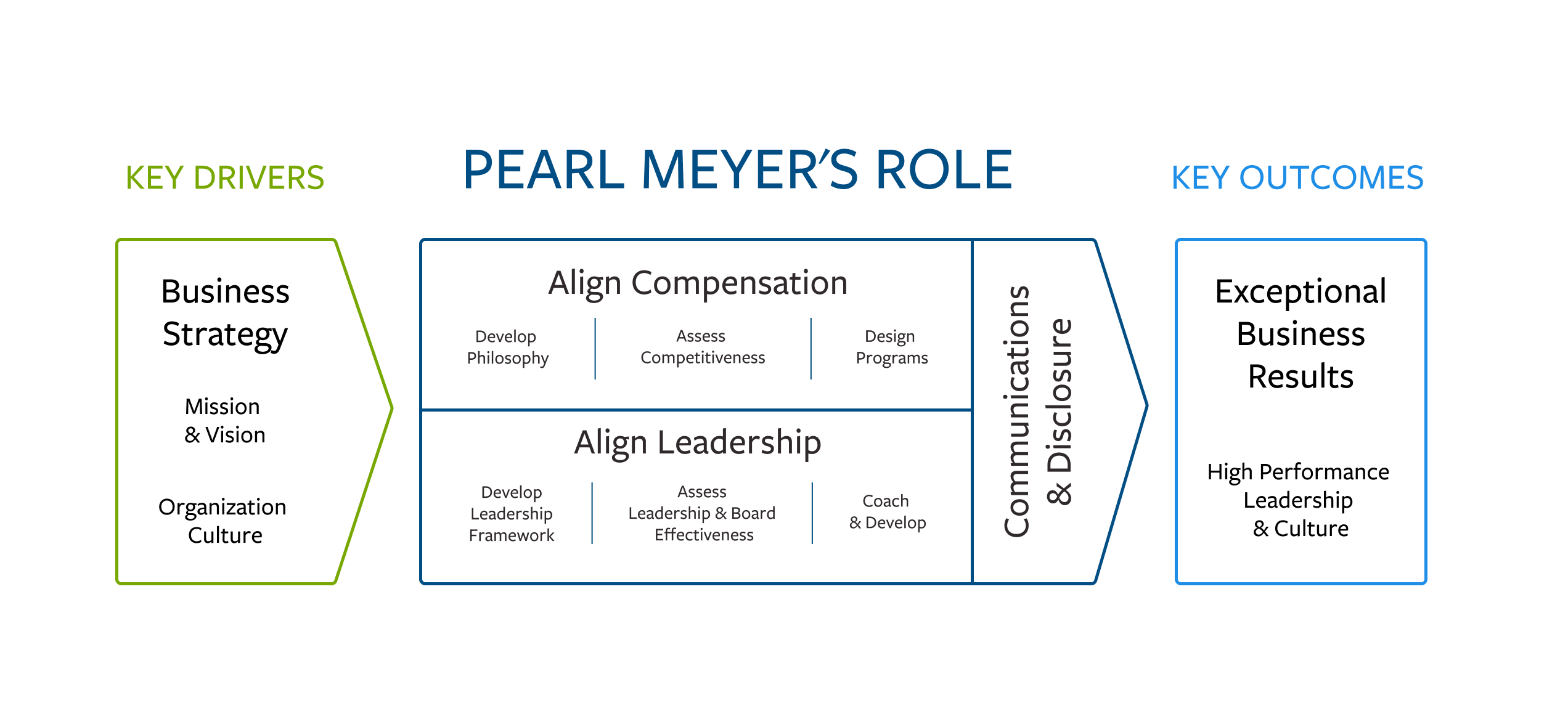 A WEALTH OF DATA TO UNDERSTAND MARKET PRACTICES
Our Hospitals and Health Systems Executive Compensation and Benefits Survey provides granular, industry-specific information to inform plan design.
This long-standing annual survey (previously managed by Yaffe and Company) provides compensation and benefits data for 23 executive positions. Our national report tracks current trends and key findings in near real-time as the industry responds to transformation.
We help healthcare organizations create compensation and leadership strategies that deliver exceptional business results.
Strategy-Driven Consulting
We believe in the power of connecting compensation and leadership strategy to help our clients enable and reward individual and organizational success.
Survey and Governance Data
Pearl Meyer is a powerhouse of both survey and proxy data. Our survey team produces over 50 annual compensation surveys and our partner, Main Data Group, offers public company governance and compensation data.